WELCOME TO BRING BIRTH HOME.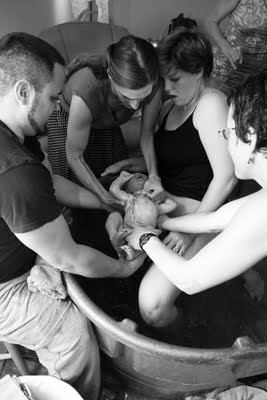 This site was created to empower and educate women about home birth through birthing stories, birth art, photography and video.
I am the mother of two beautiful children born at home.
It wasn't until 4 months into my first pregnancy that I knew having a home birth was a choice I could make. Although I didn't feel comfortable with birthing in a hospital, I honestly thought it was my only option.
Then I attended a speech by Suzanne Arms, a natural childbirth advocate. She briefly discussed home birth that evening, opening my eyes to the validity, safety and emotional rewards of birthing at home. From that day, I began planning my own home birth.
It was my experience – the planning, my labor and delivery at home and the hours of reflection that followed which inspired me to create this site.
The stories of those who have successfully birthed at home prove that home birth is not just for hippies. In fact, birthing at home is for many, an increasingly sought after alternative to the current medical model in modern hospitals. For instance, home birth is a great option for those who have had an unfavorable hospital birth experience and desire "taking back" their birth.
Home birth is ultimately for women who want to take responsibility for their birth experience, down to lighting, whom is in attendance, music, smells and food on hand.
Bring Birth Home is the place to be if you're interested in learning more about home birth.
I have gathered information about supplies you'll need to buy, labor support, (why I think it's important to hire a doula) and the types of midwives available for hire.
Read through the pages of this site. Tear up at the photos (I always do). Come back and visit my blog often as I discuss home birth safety, highlight home birthing mamas and casually discuss my life as a home birth mom. Enjoy!
Photography by Sandi Heinrich